30 minutes Murruku Recipe with Sunright for Diwali
Making Murruku for Diwali is not hideous task as they say, it is very simple dish that adds fun to your Diwali celebration ! With Sunright refined sunflower oil your recipes can taste awesome. Invite your friends and family home and give them the most delicious sweets and savories on the grand Diwali day ! You can make hot crispy Murruku in just 30 minutes with Sunright refined oil !.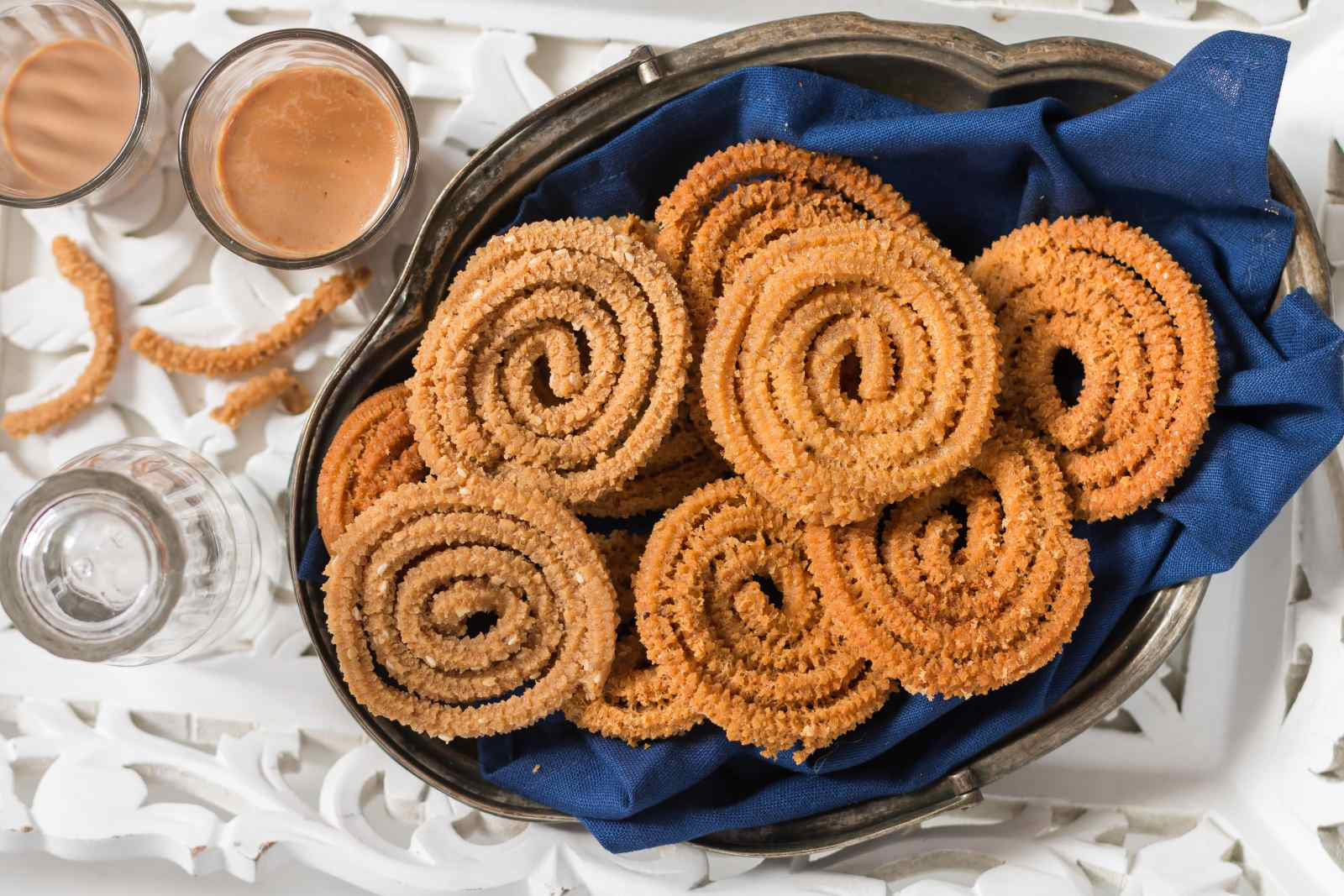 Products needed:
Sunright refined sunflower oil
1 tsp Kashmiri Red chilli powder & 1/4 tsp Turmeric powder
1 pinch asafoetida
2 cup Wheat flour
1/4 cup Rice flour
1 tsp Salt
1 tsp Cumin / jeera
1 tsp ghee
Water
Method of preparation:
Take a bowl and spread white cloth in it and add wheat flour and rice flour and cover it tight
Now take a pressure cooker add two cups of water and place the bowl into it and steam cook it for 15 min without any whistle.
Once the flour is steamed, crush the flour and make it as a powder and filter it with the help of sieve.
Now add cumin seeds, turmeric powder, chilli powder,asetophodia,ghee, salt and mix it well
Now add water, combine the flour and knead the mixture well untill you make a soft dough
Now pick the star nozzle in Murukku press maker and make spirals in the shape of Murruku
Now fry it in Sunright refined sunflower oil in low flame till it turns golden and crisp.