Cream of Broccoli & Sweet Corn Soup for an Energetic Breakfast
Soups are always enjoyed for its taste and the presence of healthy ingredients that make us feel alive and active. You might be looking for a best soup recipe to begin your day enthusiastically. If you are a great fan of soup or even if you are planning to add soups to your diet this soup recipe will definitely help you. You can add this in your weekly planner of breakfast ideas.
Broccoli is a very healthy vegetable that includes Vitamin c, vitamin k , iron and potassium, including fiber. Adding Broccoli to your regular diet will surely increase your stamina. If you are really concerned about giving your family a healthy diet, then this best soup recipe will definitely be a good idea. You need to add new and healthier dishes by developing your breakfast ideas with rich source of healthy ingredients.
To prepare cream of broccoli & sweet corn soup, you need a very simple list of ingredients, that includes:
This ingredients serves a family of four:
2 tablespoon of Sunright refined sunflower oil
2 Broccoli, cut into pieces
1/4 cup of thinly sliced onions
3 tablespoon of all purpose flour
2 cup of freshly boiled sweet corn
1 teaspoon of butter
Half cup of milk
2 tablespoon of fresh cream
1 Cup of vegetable broth
2 clove of garlic, finely cut into small pieces
White pepper
Salt
Steps to make vegetable broth:
Its always safe and good to have vegetable broth in stock so that you can add it soup and food while cooking :
Boil carrot, beans, cauliflower, cabbage, butter beans with Geera, 2 green chilli, turmeric powder and 1 tablespoon of oil.
Allow it boil for 2 whistle at medium flame, remove the whistle and filter the extract
You can store this broth for 2 to 3 days in refrigerator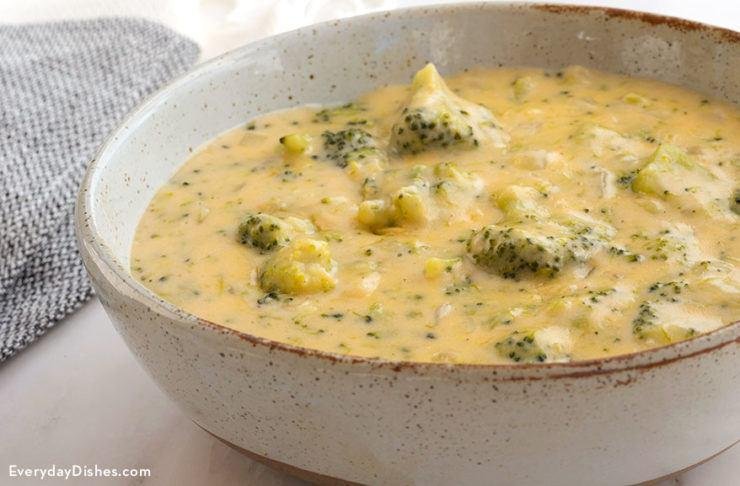 Steps to make Cream of broccoli & sweet corn soup:
Take a pan and heat Sunright refined sunflower oil and butter
Now add finely chopped onion and garlic , once they turn brown add flour and milk and stir it continuously for 2 min
Now add vegetable broth , broccoli and Sweetcorn and allow it to boil untill it turns thick.
Now add white pepper and salt
Finally add fresh cream and mix it well
Finely chop coriander leaves and sprinkle it on top of the soup.
Serve the soup hot with bread toast or garlic/ginger bread !