Sunright's Vegan Spicy & Crunchy Hasselback Sweet Potato Chips
Sweet potatoes are the most healthiest and a easy to get legume that can lit up your mood the moment you start eating it. If you are bored of eating potato chips and if your concerned about consuming high calorie food, try this recipe with Sunright oil and enjoy taste and wellness at an affordable budget. Sweet potatoes are the good source of fiber, vitamins minerals and essential elements that boost health and immune system . Try this simple recipe and show your family the secret of funful eating.
Ingredients needed:
Sunright refined sunflower oil – 2 Tbsp
4 medium sized sweet potatoes
Butter – 1 tsp or Vegan butter
Garam masala
Pepper
salt
lemon juice
onions, thinly sliced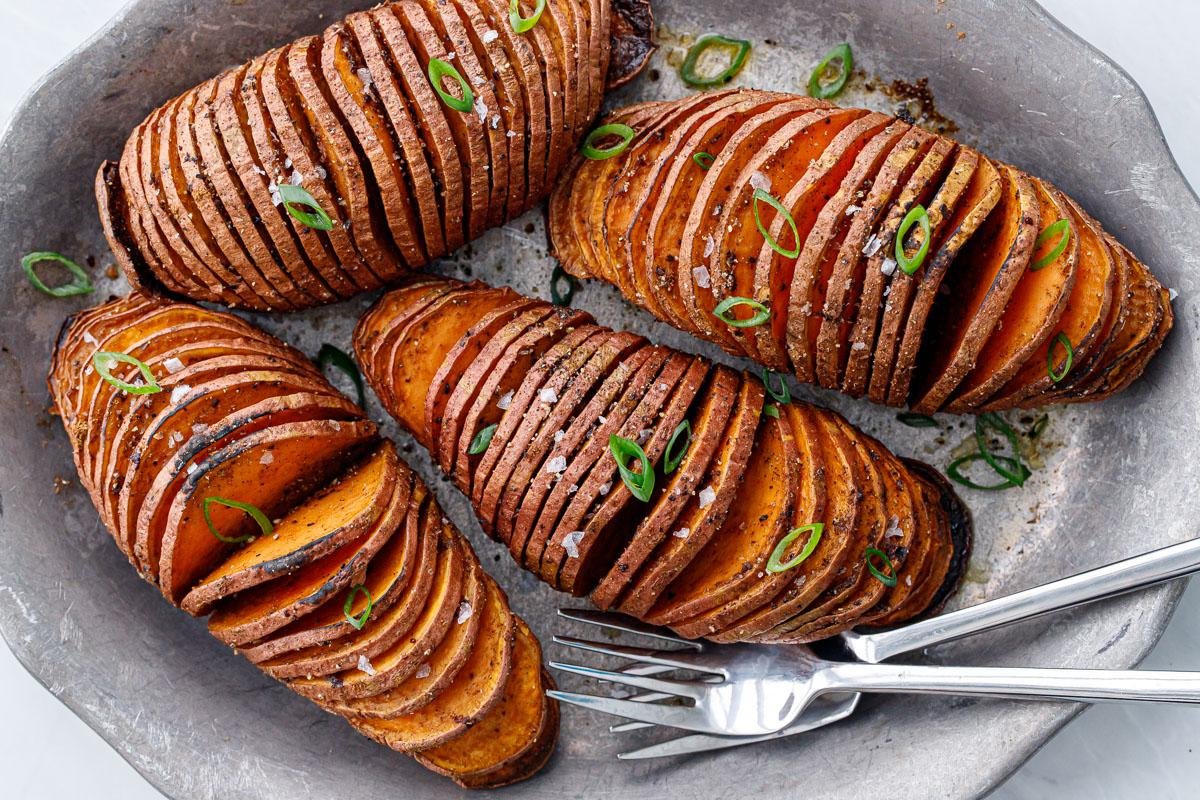 How to cook :
Wash the potatoes and do Hasselback cutting
Take a small bowl and mix Sunright refined sunflower oil, butter, Garam masala, pepper, salt , lemon juice .
With the help of oil brush, apply the mixture thickly on the potato covering every nook and corner of the potato . Make sure all the places get covered.
Now set the temperature meant for baking and bake for 30 minutes
Reapply the mixture on the sweet potato and bake it for another 15 to 20 min till turns brown and crispy
Remove the potatoes from the oven and pour the remaining mixture and sprinkle the onions above it
Serve it hot with ketchup & mayonnaise .
Another method :
In case if you don't have an oven you can fry it in a tawa with Sunright refined sunflower oil.
Toss the potatoes now and then so that all the sides of the potato gets cooked well.