The Appetizing Apple Spice Cake Recipe with a Delightful Twist
Nothing tastes better than a home baked cake you made with lot of affection and care. It's fluffy, creamy and absolutely delicious when you get all the ingredients right. Also, it will make a nutritious snacks for kids. In this post, let me tell you how to bake the perfect Apple Spice cake with a twist.
Here comes the twist. Instead of butter you can use sunflower oil to incoporate the ingredients. Baking cake without butter might sound strange yet it can be a total game changer if you get it right. Let me explain.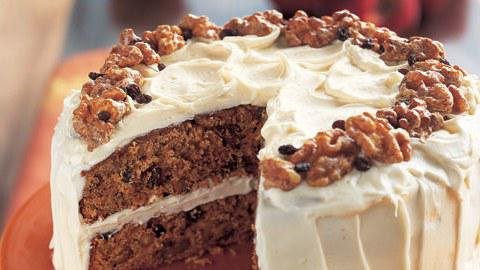 Adding sunflower oil can increase the taste and overall texture of the cake. It results in a feel of moisture that lets the cake slightly rise in the oven and cooks more evenly. Further, it gives a subtle flavor that goes well with the cake. Once you try it, you can note the difference. Sunflower oil cake recipes have become famous among home makers.
One of the main reason to use sunflower oil instead of butter is it's suitable for people with lactose intolerance. Since butter is high in calories, it can lead to weight gain when consumed excessively. These factors have made it one of the healthiest cooking oil in the market.
Sunflower oil is a rich source of monounsaturated fat which makes up 79 percent of its composition. Further, it has 7 percent polyunsaturated fat and 14 percent saturated fat. These unsaturated fats lowers the risk of heart disease therefore you can enjoy as many cakes as you want. The cooking oil manufacturers have been promoting these benefits.
Another important advantage of adding sunflower oil is that it's most suitable for microwave oven. The nature of sunflower oil is such that it has a high smoke point, making it suitable for baking at high temperature in the oven. Unlike olive oil, it has a mild flavor that blends with the cake and even compliments the flavour of your choice.
You can use sunflower oil for shortening in the cake. This way you can create denser consistency that that's different from using butter which results in softer and uneven consistency. Further, you will get a fluffy texture when you add egg and sugar to it.
Coming to the recipe, peel apple into small chunks and remove the skin. Add sufficient oil and heat it to room temperature in order to incorporate with other ingredients. Add flour, salt, and baking powder into the bowl and whisk them together.
Add eggs, vanilla, and sugar into the batter and mix well. You can use an electric mixer to get a steady and smooth mix. Gently, mix the apple slices into the batter and pour it into the pan. Cover the pan with baking sheet to avoid spilling.
Don't forget to preheat the oven to 350 degrees F before you place the pan. Bake the batter for around 40 minutes until the top is golden brown. Serve the cake hot with whipped cream.
So simple isn't it? Preparing this cake is such a cakewalk. Also, it's delicious and nutritious at the same time. Try it at your home for a rewarding experience. Happy Cooking!